International AERO - Premium Car Care Products
Author: American Speed Date Posted:3 February 2021


International AERO - Premium Car Care Products



International AERO
Premium Car Care Products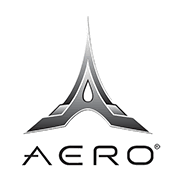 American Speed are proud to be appointed as an Australia distributor for International AERO products. International AERO Premium car care products - originally developed for jet aircraft provides the highest quality and maximum protection available in a complete surface care line.
About International Aero Products
AERO products have been designed to withstand the most extreme environments on earth. From airfield surface temperatures that can reach 120 F to a frigid -60 F at 50,000 feet above the earth. Until now, AERO products have only been available to the aerospace industry for maintaining the world's most exclusive aircraft. Offering a wide selection of quality tested and approved cleaning, polishing, protective coating and detailing products for all of your vehicle's maintenance needs.
Check out the full range of International AERO products in our
Car Care category
including the new additions to the Shield Diamond Ceramic Coating range recently launched at the SEMA 360 Show 2020.
​

If you have any questions, contact us for assistance (03) 9553 6915
---
Leave a comment