Vararam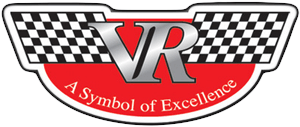 Vararam Industries was created to bring true racing technology to the street, the most efficient air induction systems on earth. Our air induction systems produce more Power and Torque, offering you more real world performance than any of the other intake system out there. We've been tested to be the best, compared to the rest and each time VR comes out on top. VR systems are guaranteed to be the best or we will buy them back. We are true air induction specialists, we don't sell hot air, just real world performance.

We use the latest in aerodynamic technology and real world testing to produce our intake components. Most VR systems take up to a year to develop. We use a very tedious testing process of evaluating a particular applications true restrictions and reducing them to zero, we then try to force feed the engine or tune the system to a particular application. This maximizes the overall performance of that vehicle, for instance, Trucks.

We made Torque and Power UNDER the curve our priority, not peak power, this maximizes the performance of this particular type of vehicle. Another example would be the GM LS line of engines, here we identified the point of restriction and created the VRX line of throttle bodies(coming soon...), these are all over 100% efficient and use a self contained venturi system to boost flow at every RPM range maximizing the overall power curve. At VR we are specialists and all of our products take time, so if you are in a hurry buy the other guys stuff, but if you want to set records and win races Run a VR, they are always worth the wait.
---
This category is empty! Please try another category or use our search function to find what you are looking for. If you require further assistance please contact us.